Zeshio's Shield Warden (D&D 5E Homebrew)
THE SHIELD WARDEN
The Shield Warden is a home brew class for use in Dungeons & Dragons 5th edition. It is professionally illustrated and laid out on 11 pages. It has been play tested by multiple DMs and is ready for broader release!
The Shield Warden is the ultimate defender. They are known by their ability to summon a spirit shield which can transform into different shapes as needed to suit the changing tides of battle. Far beyond a vanilla fighter with defensive feats, the shield warden is built to provide protection and support for their allies using the strength of their will. In addition to physical defense, the shield warden uses their shield form abilities to make special attacks, use shield energy to protect the party, and much more. At level 20, the Shield Warden transforms into the ultimate Avatar of Defense, granting the Shield Warden unique powers for a limited period of time.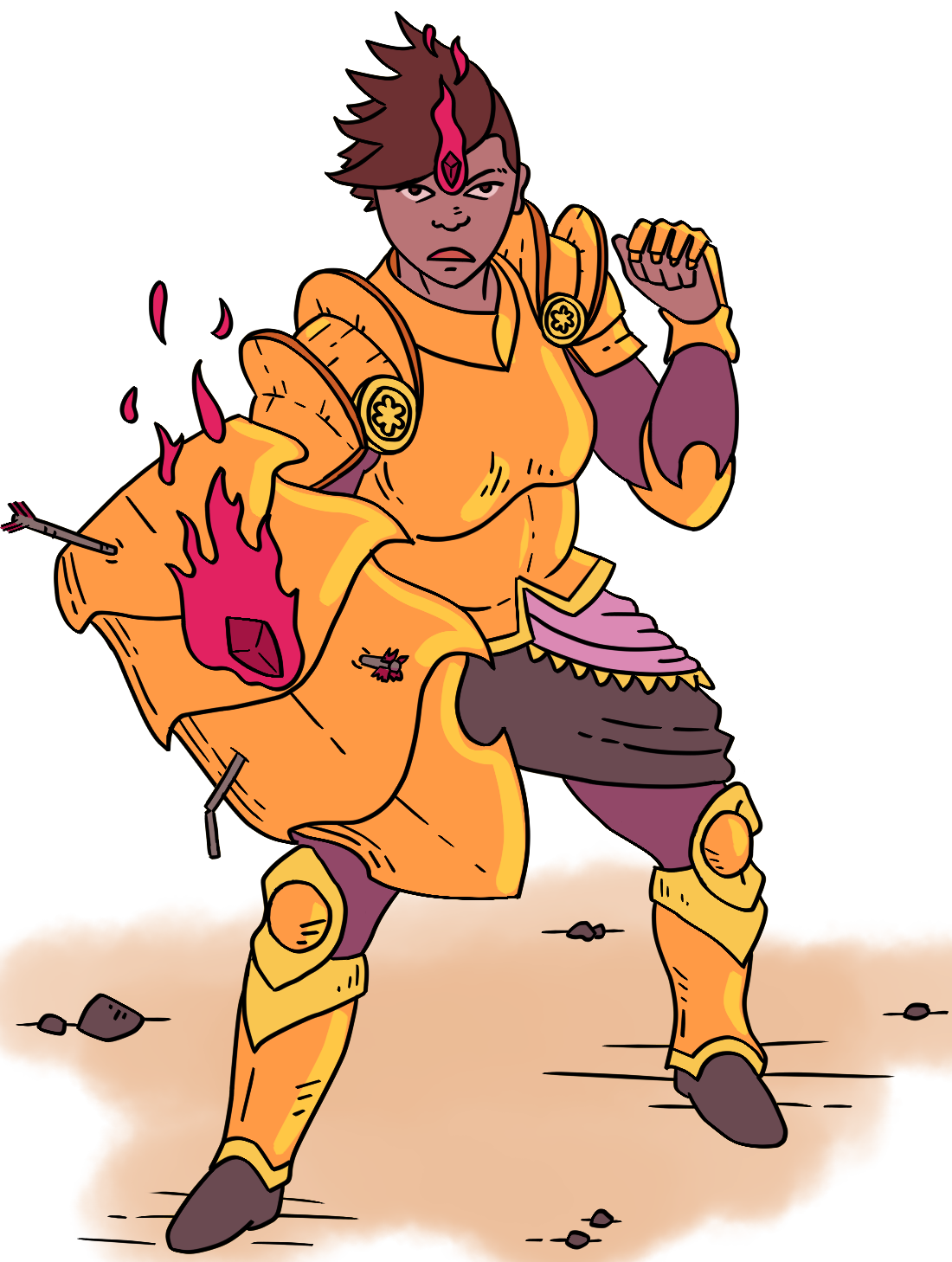 Some cool stuff about the Shield Warden:
Shield Wardens select a new shield form at level 3, 6, 10, 14. 12 different shield forms allow for a variety of customization.
Shield forms offer both a passive trait (like immunity to ranged attacks), and an ability (give a character a resistance bonus)
Shield Wardens have a similar point system to monks, allowing them to use their will for special moves.
Cool ideas for RP, such as a backstory that values protecting others (or oneself), using the shield forms you've selected to define who you are as a character, more supportive of pacifist play, etc. Or maybe you just like bashing people's faces with a shield! That works too!
Release Notes (1.0):
The Shield Warden has been play tested for balance across multiple levels. Because it was a bit weak from levels 1-5, the class was given some extra free abilities to boost it. At level 6 and onward, the class gets significantly stronger.
The PDF has been edited and reviewed for clarity.
Each shield form description now has a sample picture of the associated shield.
If you'd like to provide additional feedback, feel free to comment below. Changes that improve or balance the class further will be made periodically based on people's experiences.
The Shield Warden currently does not have sub-classes, based on the flexibility given via selecting different shield forms. However, I may release an additional supplement that includes optional sub-classes if people are interested.
Download
Click download now to get access to the following files:
Zeshio's Shield Warden PDF 1.0.pdf
2 MB